Biography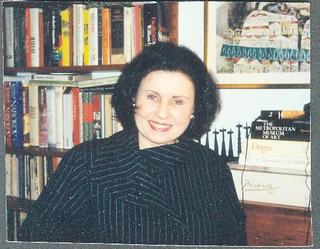 I've been working as a freelance writer and editor for over twenty-five years. Aside from writing books, I also write articles, speeches, press releases, textbook material, and copy for websites and blogs; I also do developmental editing of manuscripts and edit material in areas as diverse as art history, music, medicine and healthcare, law, language, literature, and education. I worked as an English and ESL teacher for some years, and I am now an Instructor for an online grammar course that is part of UC Berkeley's certificate program in editing. I also teach an online course in working with Chicago Manual of Style, 16th edition.

As one of the trustees of the Carnegie Fund for Authors, I evaluate eligibility and vote on grants. (I'm the first woman trustee in their history.) A member of the Editorial Freelancers Association, I'm on the Board of Governors and Publications Chair. My Authors Guild membership has been in effect since 1986.

My graduate degree is from the University of Pennsylvania, and my undergraduate liberal arts degree from Ohio State University, with a stint in Mexico junior year. Over the years I've audited courses at Columbia, Tel Aviv University, and Reading University in England (the Shakespeare course in Stratford-upon-Avon).

My latest book is Social Media: the Revolution in Communication, and my PowerPoint presentations on social media have been attended enthusiastically, and I have agreed to do more in in the near future. I look forward to these events, as well as meeting with discussion group/book club groups.

In addition to all the usual online spots such as LinkedIn, Twitter, and Facebook, I blog at http://barbaraspen.blogspot.com. The link to my entry at the Editorial Freelancers Association Directory is: https://www.the-efa.org/memberinfo/barbara-magalnick-10972/